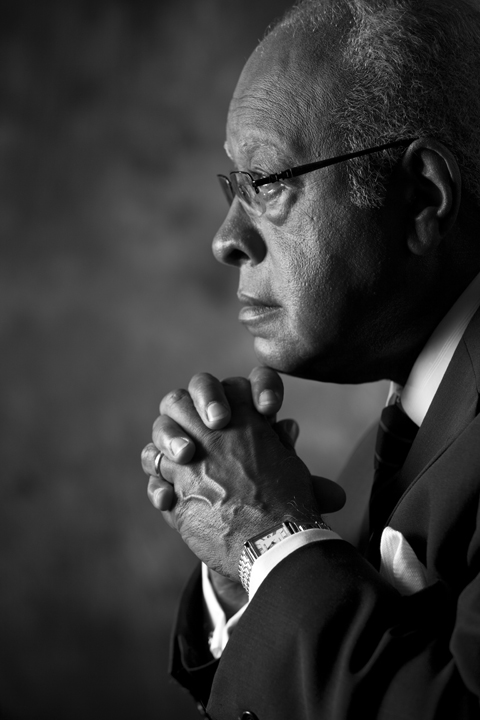 We pay homage to the original thread, the foundation of this unique tapestry that is Black Voices from Big Brown
This entire project experience rests upon the legacy of one man, the immutable, immeasurable, and indispensable Kenneth B. Jarvis.
A war-time veteran returning home to a country that disavowed his existence, Ken struggled to find suitable employment after dedicated tours of duty in Europe following the Korean War. One of his most noted stories is receiving a letter while overseas guaranteeing him the start of a career with California Highway Patrol, only to relocate his entire family and met with a flat out rescindment due to his being a Black man.
But Ken would not be deterred, and through a connection with the Urban League, an organization that to this day continues to fight for equal employment opportunities, Ken found a door opened to him in the form of a job as a driver with UPS.
Ken is credited as being the first recorded Black Driver, and defined by two clear facts: He was the first to enter corporate level management and the original thread for the epic tapestry of this project.
Ken made sure to do all he could to create a "hidden" network that would help make a path for other African Americans and people of color to excel as he had.
Ken will often speak on the special friendship that he had with Jim Casey, the founder of UPS. Their friendship led to Ken being granted several hundred shares of the company directly from Jim Casey himself. It allowed Ken to become a philanthropist, dedicating his years following retirement to empower younger generations to aspire for more.
Ken helped to found the March Foundation, an organization of Retired Gentlemen from UPS, and with them have created a way to continue to help people.
We admire, salute, and revere our Original Thread to the tapestry that is Black Voices from Big Brown.